Fix Your Social Media Strategy
July 5th-6th, 2017  |  The Space (6th Avenue, Barataria)  |  9 a.m. to 4.30 p.m.
TT$2,800; includes training materials, meals, and a certificate of participation. Group discounts are available.
 Scroll down to see what past attendees say ↓
Working hard

at your social media marketing… but not getting the results you want?
Let us help you figure out what works for your business.
Focus on the right strategies, tactics + tools!
You'll benefit from  intense, hands-on sessions that will help you to improve your social media strategy + achieve your business goals.
Fix your social media strategy, using proven frameworks.
We'll tackle your challenges + give you realistic approaches to T&T's local context.
→ You'll learn how to:
Audit your social media strategy.
Align business + social media strategy.
Build a successful social media + content strategy for key channels, e.g. Facebook, Twitter, Instagram + LinkedIn.
Improve your social media marketing plan.
Increase audience reach + attract customers.
Improve sales + returns from digital ads.
Create compelling content + visuals.
Apply workflow hacks.
Improve + measure ROI.
You'll leave with:
a full social media audit.

tonnes of tips + techniques.

a draft of your revamped social media + content strategy.
Don't miss this opportunity to get hands-on, practical training for your business.
Who should attend?
Marketers 

Corporate communicators 

Social media managers 

Ad agency execs 

Business owners.
We've trained marketers from companies such as:
Guardian Group

First Citizens

Lonsdale Saatchi & Saatchi

Ross Advertising

.
Call us for more info. 
749-6027
learn@livewiredgroup.com
You can also register online!
Register now!
Meet Your Coach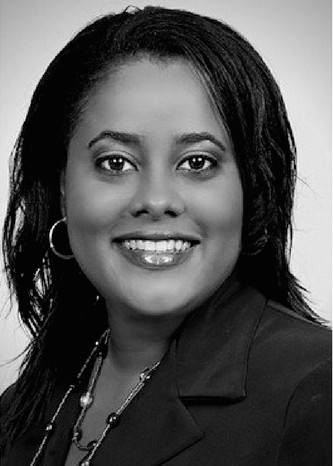 Hear from Karel Mc Intosh – Director of Training & Marketing at Livewired Group. A multi-faceted communicator with 15 years of experience, Karel has delivered training for companies like Sagicor, First Citizens, the Arthur Lok Jack Graduate School of Business, and Guardian Group.
Learn more about her here.
"One of the major benefits I gained was a greater awareness and understanding of the evolving trends within the digital space, in particular in the international arena.
The sessions are very interactive, hands on, and, most importantly, the take-aways are useful. I would definitely recommend Livewired Group to colleagues and peers."
Ayesha Boucaud-Claxton
Group Digital Communications Manager | Guardian Group
"What I took away from the sessions with Livewired Group was beyond valuable.
As someone who worked in social media for some time, honestly, I didn't expect to learn as much I did. The sessions were so interactive and hands-on.
Karel [trainer] was so energetic in her delivery. Not only was the workshop informative, she also made it fun and the presentation of the material was easy to comprehend and follow.
Most importantly, I was able to take away a valuable amount of information and apply it to my everyday digital environment."
Marissa Rodriguez
Social Media Manager | iuGO Digital Marketing – A division of Lonsdale Saatchi & Saatchi
"I knew of Karel from her work on Outlish. When I heard she would be conducting our strategic communications session, my expectations were high.
I expected a fresh outlook to strategic communications, out-of-the box ideas, and sound theory. I obtained a new view of communications and strategic thinking.
Karel is also high energy – and her energy infused the sessions, so they were very dynamic and fluid, generating discussions among very different groups of people. She's professional, dynamic, energetic, enthusiastic, provides an outlet for critical thinking, and presents ideas with ease and humour."
Nicola Ghouralal
Communications Officer | NGC
 "Karel's thoughtful critiques and real-life examples were spot on! Karel is very knowledgeable and enthusiastic about new media communication. She has considerable hands-on experience in developing effective online content, and is a dynamic presenter who can engage easily with novices and experts alike."
Tracy Hutchinson-Wallace
Communications Officer | Habitat for Humanity Trinidad & Tobago
"This workshop gave me such an insightful look into how important it is to understand not just the message we are trying to convey, but to also think about the people who receive our message. I was able to get a clearer understanding of how messages should be delivered, and that each type of method has its own structure and style."
Chinaka Pierre
Brand Manager | Unicomer Limited (Courts)
 >> From Port of Spain, turn by Courts on the Highway. Then take the first left. Follow the road. You'll pass Lifestyle Motors, Home Store and El Pecos, and you'll see the sign on your left. Turn left, and you'll see it. It's on the same compound as Brand It and TSTT.
>> From the East, two corners after Nari's + St George's College.