Mastering Presentations & Public Speaking
May 18th – 19th, 2017  |  Queen's Hall  |  9 a.m. to 4.30 p.m.
TT$2,800; includes training materials, meals, and a certificate of participation. Group discounts are available.
"… The training was practical and fun, and I learnt how to improve my technique, style, and effectiveness as a public speaker. It was well worth my time."
Dexter Charles, Manager – Group Corporate Communications, First Citizens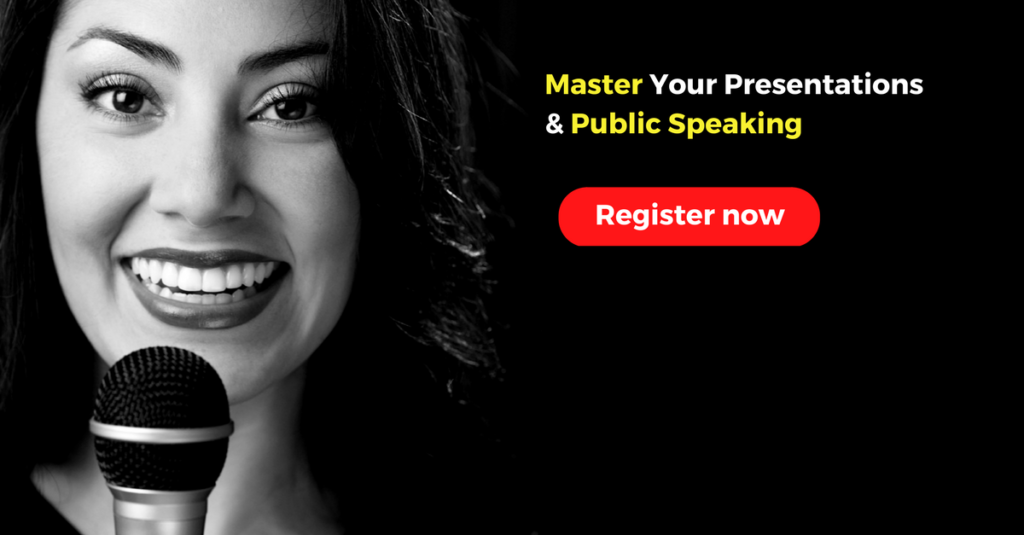 Do you want to impress audiences?
What's your challenge?
Nerves? Confidence? PowerPoint design?
Get the tips + techniques that effective speakers use to deliver powerful presentations in any setting… Client pitches… Media interviews… Meetings… Seminars…
Don't wait to be embarrassed, or lose opportunities because of poor presentation skills. Improve your skills now.
Join us at "Mastering Presentations & Public Speaking" + learn how to become a powerful presenter.
Most workshops touch the tip of the iceberg, when it comes to results-driven public speaking. But you want to score real business wins for your organisation. Go deep. We'll give you holistic + practical insights that will transform you into a confident, convincing presenter.
→ You'll learn how to:
manage your nerves

sell your ideas

engage audiences effectively

improve your content, delivery, and visuals.

structure strategic business pitches.
design sleek PowerPoint presentations.
navigate a range of public speaking settings… and much more!
Book your spot now.
Secure one of 15 spots in this interactive + transformational workshop.
You'll be on your feet – delivering presentations, and getting individual feedback.
This workshop gives you practical insights about how you can leverage your natural strengths, craft strategic presentations, and apply public speaking strategy.
Our Director of Training & Marketing – Karel Mc Intosh – will coach you, and teach you how to deliver powerful presentations – whether you're an introvert or extrovert. 
Meet Your Coach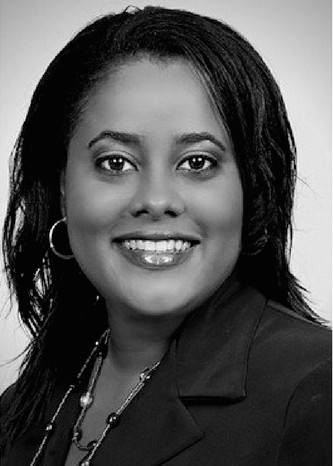 Hear from Karel Mc Intosh – Director of Training & Marketing at Livewired Group. A multi-faceted communicator with 15 years of experience, Karel has delivered training for companies like Sagicor, First Citizens, the Arthur Lok Jack Graduate School of Business, and Guardian Group.
Learn more about her here.
Who should attend?
Senior executives | Managers | Mid-level professionals | Anyone who has to deliver presentations to coworkers and clients.
↓↓↓
"While I have practical experience and formal training in public speaking, this was a few years ago and I thought it prudent to update my skills…The training was practical and fun, and I learnt how to improve my technique, style, and effectiveness as a public speaker. It was well worth my time."
Dexter Charles
Manager, Group Corporate Communications | First Citizens
"The exposure to different presentation styles and scenarios, as well as review of proper technique and preparation, has helped me improve my approach to presentations and hosting events. My confidence has grown."
Irvin Rosales
Group IT Projects Manager  | ANSA McAL
"The workshop really nurtured my confidence, and improved my ability to organise my speaking points, and be more engaging.I enjoyed Karel's no-nonsense approach and honesty. It is closer to the real-world setting, and does not sugarcoat or give a false sense of security—Karel's approach is geared to really bring out your inner abilities, and this is refreshing."
Cheyenne Baptiste
Social Media & Communications Officer  | PSI Caribbean
"Karel is a wonderful presenter. What I liked most about her techniques was that Karel has the natural ability to make what may appear to be a difficult concept very easy to understand. She has a lot of energy, and is able to engage with her audience quite easily."
Audra Mitchell  
Group Manager – Learning & Development | Massy Limited
"The training was the perfect blend of practical and theory. What benefitted me the most was learning new ways to improve PowerPoint presentations, and using techniques to become comfortable on stage and reduce nervousness."
Shaun Waldron
Manager, Credit & Business Development | EXIMBANK
"The workshop was very interactive, practical, and full of energy. I liked the fact that the size of the workshop was manageable, allowing individual attention."
Nicelle La Pierre
Senior Group Accountant | ANSA McAL
"This is one of those training experiences that I will never forget. Those two days have literally shaken everything that I thought I knew about 'good presentations' and provided me with so many TIPS and TOOLS that can be adapted to any presentation. I enjoyed it, I learned a lot from it, and I would recommend it to anyone who wants to be an awesome presenter."
Seanna Annisette
Public Education & Communications Officer  |  Caribbean Court of Justice
"I did not know what to expect going in, but had several "a-ha" moments throughout the two days that completely changed my views on public speaking.  Karel is an engaging facilitator who has the ability to bring a somewhat daunting subject matter to life, and leave you feeling energised and empowered in the process.  The workshop equipped me with the tools, and – more importantly – the confidence, to speak publicly in a variety of forums and I can't wait to put what I've learned into practice!"
McKeda McKenzie
Senior HR Professional | Government Human Resource Services